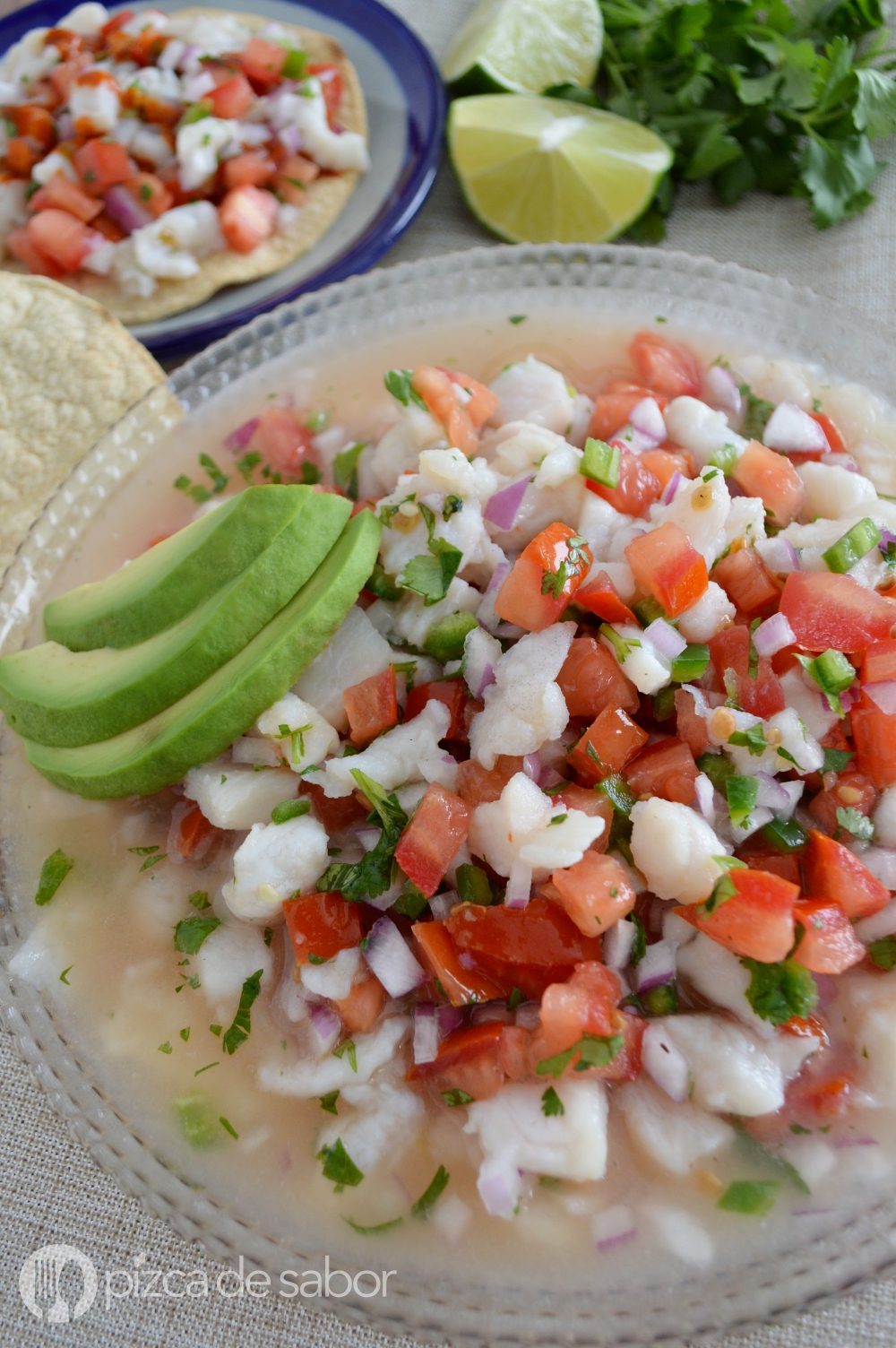 There are a lot of ways to make ceviche, the Peruvian way and the Mexican style. This is a Mexican fish ceviche is very different from the one in Latin America or other countries. 
We like to add tomatoes, cucumber and onion in a lime sauce, then serve it with corn tostadas, some spicy sauce and a nice cold beer. Just writing this, my mouth just watered and took me to the beach. Oh the memories!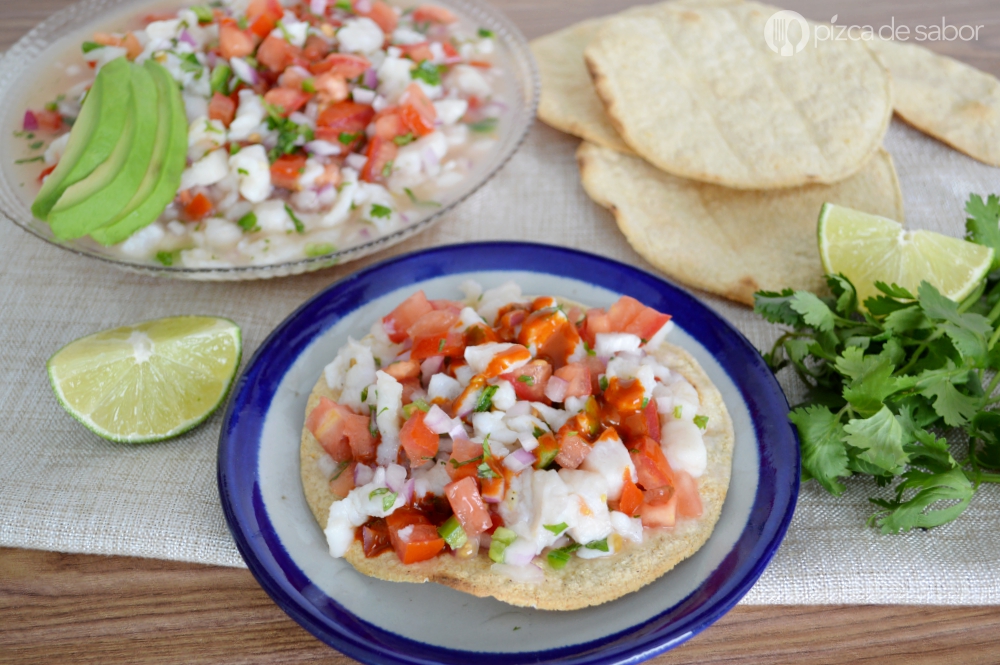 Fish ceviche: Cooked fish
We "cook" the fish in lime juice but if you are scared to eat it like this or do not want to give it to your kids cooked this way, check the notes. There is a quick way to cook the fish in water and then add all the ingredients / lemon sauce.
Extra flavors
We love to experiment with ceviche and often have it this way or we add some fruit when it's summer for a tropical version. Add dice mango for a mango fish ceviche or add chopped pineapple and dried coconut for a tropical version of ceviche, like this one. Here's the basic recipe, feel free to add extra spice like jalapeño o serrano peppers or fruit if you feel like it!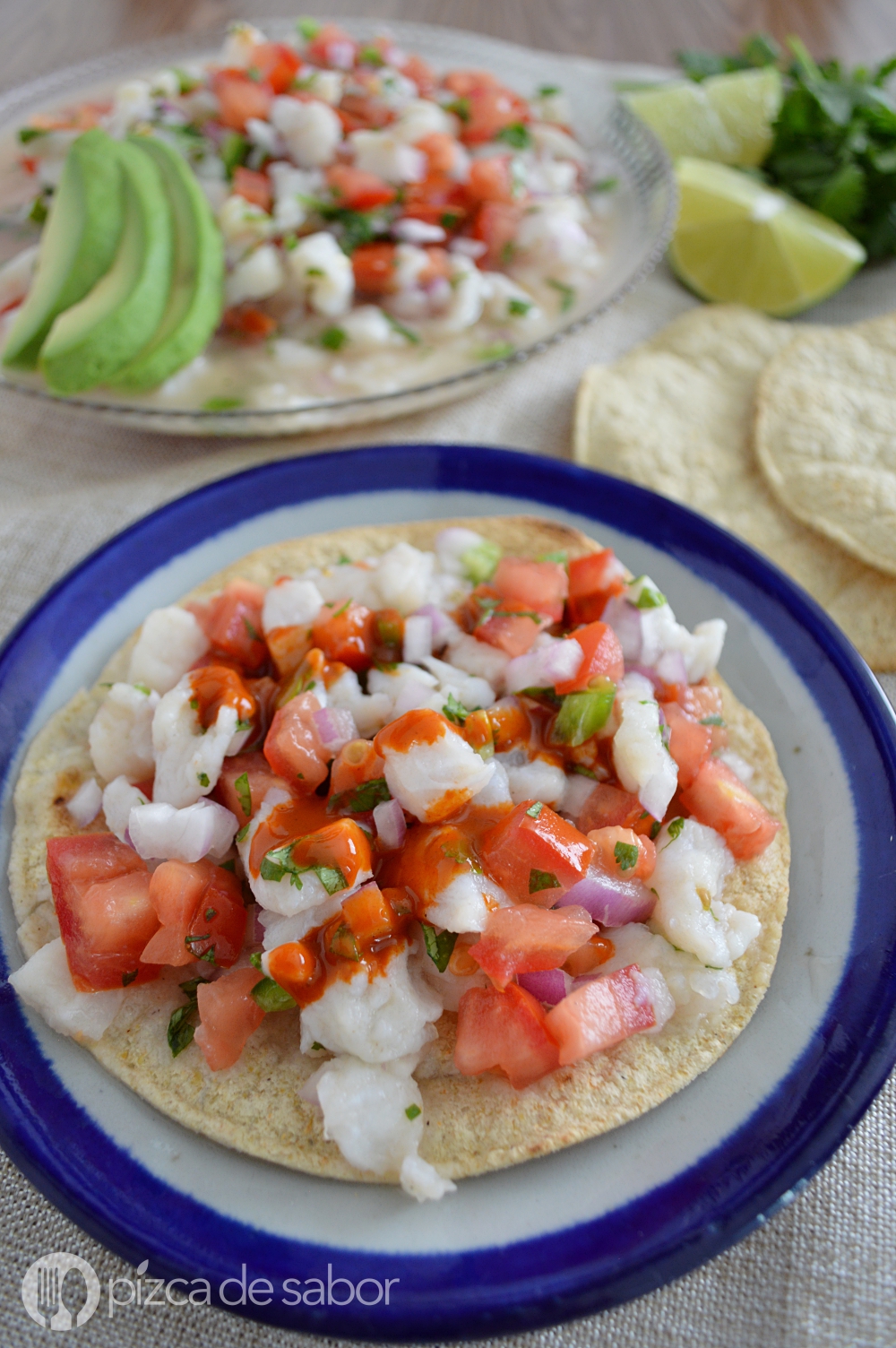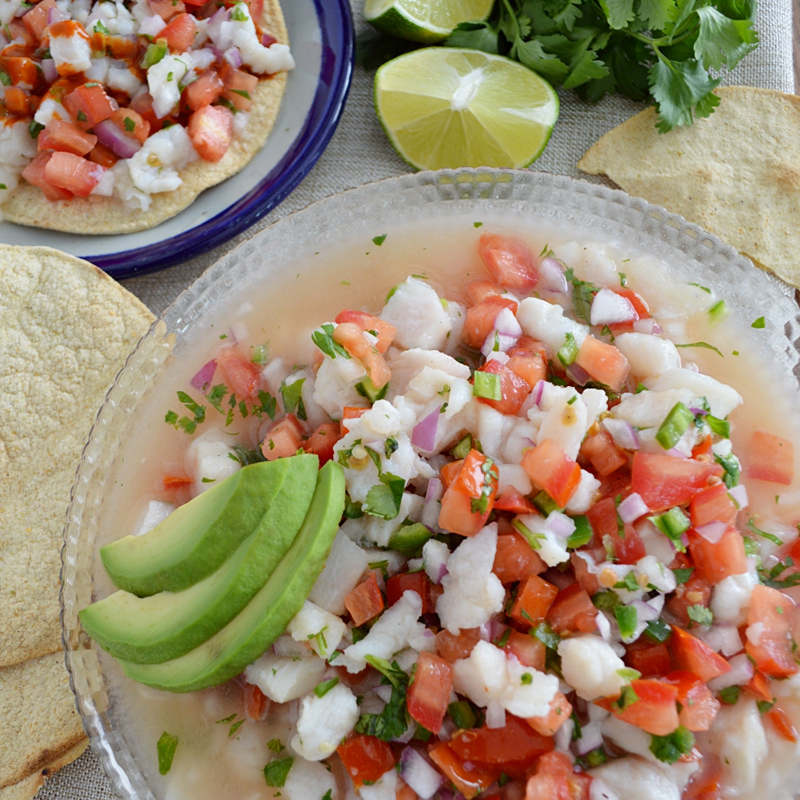 Fish Ceviche
Easy, traditional and oh so delicious Mexican style fish ceviche. You can't go wrong with this recipe, you'll love it!
Ingredients
2

white fish fillets

2 cups diced

2

tomatoes

diced

1

serrano or jalapeño chili

finely diced

3

tablespoons

cilantro or coriander

chopped

1/4

cup

red onion

finely diced

3/4

cup

lemon juice

Salt and pepper

to taste

Avocado

to serve

Corn tostadas

to serve
Instructions
Chop the fish fillets into small cubes. Use your favorite white fish (tilapia, seabass, sierra, grouper, etc).

Place the fish and lemon juice in a bowl. Refrigerate 1 to 2 hours to cook the fish in lemon juice. If you want it more "raw or less cooked" you can marinate for only 30 minutes.

Add tomato, onion, coriander or cilantro, chili and season with salt and black pepper to taste.

Mix well and serve with corn tostadas, avocado, spicy sauce or cocktail style sauce.
Notes
Cooked fish recipe: Place fish fillets in a medium pot in boiling water and cook for 2 to 3 minutes. Remove the fish from the pot and shred or chop into small cubes. Follow the recipe directions, but cut lemon juice amount by a half and marinate for only 20 minutes.